10 Tracks von Independent Labels der House Musik. Inklusiv Dance Mania, House Records, State Street Records u. a.
Die BCM-Box "The History Of The House Sound Of Chicago" präsentiert auf der LP7 Songs von Indepedent Labels der House Musik.
Der erste Song "Love can't turn around" war zwar ein riesiger Hit, aber erschien ursprünglich auf dem Independent Label "House Records"
10 Maxis von Indepedents Labels '86-87:
siehe auch das Special zu den Chicago House Labels mit Infos zu den einzelnen Labels.
---
Farley 'Jackmaster' Funk & Jesse Saunders ft. Darryl Pandy
Love Can't Turn Around 5:37
1986
Label: House Records #FU-10
Written: J.M. Funk, Vince Lawrence
Produced & Mixed: J.M. Funk & Jessie Saunders
siehe das Special zu Love Can't turn around
---
Denise Motto
I M N X T C 5:14
1986
Label: Play House Records #PHR-613
(Play House Records #PHR-413)
Written: M. Macharello, Duanne Thamm jr., D. Motto, George Shutack
Produced: Mike Macharello
---
Ralphi Rosario ft. Xaviera Gold
You Used To Hold Me (Kenny's Mix) 6:55
1987
Label: Hot Mix 5 Records #HMF 102
Written: Ralphi Rosario
Produced: R. Rosario & Kenny 'Jammin' Jason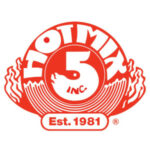 ---
Libra Libra
I Like It (Club Mix) 6:28
1986
Label: Chicago Connection Records #CC8601
Written: Nemiah Mitchell jr., Tony Bowie, Jimi Polo
Produced & Mixed: Mitchbal & Brett Wilcots
---
Liz Torres ft. Edward Crosby
Can't Get Enough (Club) 5:19
1987
Label: State Street Records #S.S.R. 1002
Written: Liz Torres, Edward Crosby
Produced: Jessie Jones
siehe das Special zu Liz Torres
---
The Housemaster Boyz & The Rude Boy Of House
House Nation 8:11
1986
Label: Dance Mania #DM 003
Written: House Master Boyz, The Rude Boy of House
Mix: The Rude Boy of Farley | Keyboards: Sweet D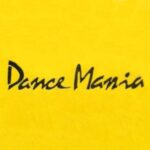 siehe das Special von Farley Jackmaster Funk inkl. Housemaster Boyz
---
On The House
Pleasure Control (Radio) 4:26
1986
Label: Bright Star Records #BR 003
Written: Marshall Jefferson
Produced: Marshall Jefferson | Vocals: Curtis McClain
siehe das Special von On the House
---
The Force
It's O.K., It's O.K.
1986
Label: Jes Say #JS 9989
Written & Produced: Jessie Saunders
Der Song von The Force ist zwar im Booklet angegeben, aber stattdessen ist der folgende Song von The Elect enthalten, der exklusiv auf dem Label Rhythm King aus London, UK, erschienen ist und somit nicht in diese Compilation passt.
The Elect
I'm House 5:30
1986
Label: Rhythm King #LEFT LP3 vom Sampler
Rob Olson's Chicago Jack Beat
Written & Produced: Stephen Hayes
---
Hercules
7 Ways (Vocal) 6:49
1986
Label: Dance Mania #DM002
Written: Marshall Jefferson, Hercules
Produced: Marshall Jefferson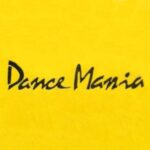 ---
Ramos
The Jackin' National Anthem 4:02
1987
Label: Hot Mix 5 Records #HMF 103
Written & Produced: Mickey Oliver, The Dragon Child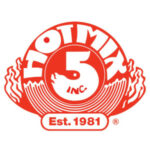 ---