Der Sampler "The House Sound of Chicago" von London Records gilt als die erste Zusammenstellung in Europa, der die bisher unbekannte House Musik aus Chicago promotete.
House Sound of Chicago – London Records
Der 1986 erschienene Sampler "The House Sound of Chicago" von Pete Tong für London Records zugesammengestellt.
Der Sampler hielt sich 12 Wochen lang in den britischen Album-Charts (von 09.86 bis 02.87), Top Position: Platz 52, so dass es zu mehreren Neu-Pressungen kam.
Auf einigen Innenhüllen scheint ein Veröffentlichungsdatum aufgedruckt zu sein (z. B. 7/86).
Tracklist:
Seite A:
Steve 'Silk' Hurley – Jack Your Body 6:02
Written, Producer: Steve 'Silk' Hurley
1986, Underground #UN-101
Fingers Inc. – Mystery Of Love 6:35
Producer, Written: Larry Heard
1986, #DJ 892
J.M. Silk – Shadows Of Your Love 6:30
Producer: Steve Silk Hurley | Written: Keith Nunnally, Peter Black
1986, #DJ 777
Chip E. ft. K. Joy – Like This 5:38
Producer: Chip E. | Written: Chip E., K. Joy (Kimberly J. Salter)
1985, #D-251/DJ 890
Der Song #4 'Like This' ist auf der LP gekürzt. Die Cassette hat eine längere Version.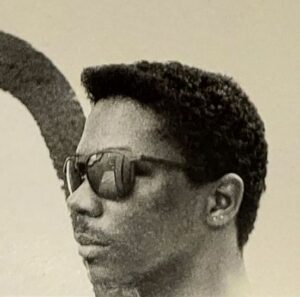 Seite B:
Farley 'Jackmaster' Funk ft. Darryl Pandy – Love Can't Turn Around 7:42
Producer: Jesse Saunders
Written, Producer: Farley "Jackmaster" Funk
Written: Vince Lawrence
1986
J.M. Silk – Music Is The Key 6:02
Producer: JM Silk, Rocky Jones
Written: Steve Silk Hurley
1985, #D-248/DJ 888
Marshall Jefferson – Move Your Body – The House Music Anthem 7:16
Written, Producer: Virgo
1986, #DJ 941
Der Song #5 'Love can't turn around' variiert bei den Versionen je nach Pressung.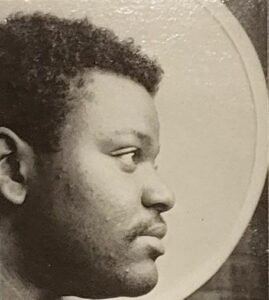 Original Liner Notes
House music is the modern club sound of Chicago, the music of all-night underground that has jacked the city of big shoulders for nearly a decade. It takes its name from the most appropriate place, a legendary nightclub called The Warehhouse, a three-level, pitch dark dance centre that used to stand in the shadow of the world's tallest building two blocks away from The Sears Tower.
House music is DJ music. The City's most influential discjockeys like The Hot Mix 5, Farley Jackmaster Funk and DJ Frankie Knuckles have transformed the mixer's actions into something like a turntable art, a supremee skill that makes them local cult heroes in the Chicago area. Record decks, drum machines, samplers, sound effectes, the voice of Martin Luther King, whistles express trains, the persistent echo of dub and stolen bass-lines are brought together to make the creatively brash House sound. It's soul music, not in the traditional way that Chicago singers like Jerry Butler and Tyrone Davis are soulful, House is soul in a modern and technological sense, where the music turned into inspirational dance.
Chicago is currently alive with the cult of House. The racks in uptown record stores are stacked to the walls with obscure 12″ dance tracks that carry the coded language of House… 'Jack Your Body', 'Dub Can't Turn Around', 'J A B Traxx'. 'I Jack The Bass', J'Adore Dub', 'R Traxx-D Hail', 'Percussapella Key'… . names and titles that only make sense to minds that have been distorted by the need to dance. It is a language that can only be understood by club children weaned on D Train, dub-mixes and all-night dance parties.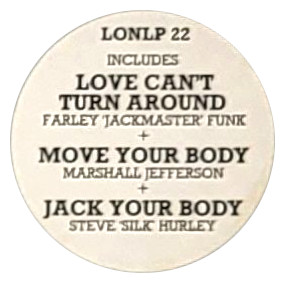 Hinweis auf die Hits, bei meiner Ausgabe vom Juli 1986
House is the mystifying music they call the key. It's the sound of DJ Farley at the decks recreating an old Isaac Hayes record, 'I Can't Turn Around' inte the fiercely different 'Love Can't Turn Around'. House is Steve 'Silk' Hurleys 'Jack Your Body', the local term for frantic dancing that you can hear woven into countless House tracks.
House is J.M. Silk's 'Music Is The Key', featuring Keith Nunnally, a record that has reputedly sold over 100,000 copies on the strength of underground sales alone. And House is Marshall Jefferson's 'Move Your Body', a 12" extended anthem released on the Chicago-based Trax label and is probably the hot mixers' favourite friend.
Throughout Chicago, at clubs like The Power Plant, The Music Box and CODs, dancers jack to local releases many of which are unknown outside the city. The music may be local but it's far from insular. On the contrary, House is meta-music, always referring outwards to other sounds, past and present. This compilation is pure Chicago but it visits other cities on the way. There's a reminder of Munich and the persistent beat of Eurodisco, New York and the metropolitan club sounds of D Train and Sharon Redd, sparse classics from Brooklyn like Strafe's 'Set It Off' and inevitably the Bronx-based soul of rap and hip-hop.
You will even hear the more classically soulful tradition that runs from Harold Melvin and The Bluenotes' 'Bad Luck' to Colonel Abrams' 'Trapped'. House music would never claim to be original, on the contrary it's a celebration of ten years of club music, strung out and re-mixed by the DJs they couldnt hang.
Stuart Cosgrove
NME and Black Echoes
---
Es folgten von noch weitere Teile der "House Sound of Chicago" Serie von London Rec/FFRR:
Vol.2 | Vol.3 Acid Tracks | Vol.4 House Sound of London
---
Der andere Vol.1 Sampler von BCM Records
Für den deutschsprachigen Raum hatte BCM Records den Vertrieb für DJ International Records übernommen.
Der BCM Sampler Vol.1 (LP #D.J. 33-3002-43) erschien 1987 und hat nur drei Tracks Übereinstimmungen mit der London Records Ausgabe ("Mystery of Love", "Like This" und "Love can't Turn around" in einer Remix Version).
In der legendären BCM House Box von 1988 sind sämtliche Titel (von beiden Samplern) vorhanden.
---