Spannender Sampler von 1989 mit Produktionen von Larry Heard (als Trio Zero), Kurtis Mantronik, Aldo Marin und Keith Thompson. Viele Songs sind hier exklusiv erschienen.
Cover der deutschen Release aus der 'Network Press Presents' Serie.
Auf dem Cover werden direkt einige große Namen der House Music genannt, es sind aber noch zahlreiche weitere große Namen an diesen Songs beteiligt gewesen.
Die UK- und US-Ausgabe hat ein abweichendes Cover (siehe unten).
'Black Havana' Original Liner Notes
House Music ist die einflußreichste Musik der 80er Jahre. Was seit Farley Jackmaster Funk's "Love Can't Turn Around", 1985 in England der erste große House Hit, passiert ist, gleicht einem musikalischen Umwälzungsprozeß. Im Gegensatz zum wesentlich medienwirksameren Hip Hop, als dem anderen wichtigen Trend der auslaufenden Dekade, war House schon immer Musik für die Charts. Der griffige schnelle Beat hat gleichzeitig die europäische Club-Kultur auf Vordermann gebracht und der gewöhnlichen Pop-Musik eine neue Farbe gegeben. Sogar Stock Aitken Waterman, die Kontrolleure der modernen britischen Musik, beziehen sich auf House. Aus dem Underground wurde Mainstream.
Da kommt Black Havana, die vorliegende House Compilation, gerade recht. Black Havana weist House den Weg in die Zukunft.
Die Zusammenfügung verschiedenster spiritueller Einflüsse untermauert den World Music/World House Gedanken. Knallharte Chicago-Beats plus lateinamerikanischer Percussion, soulgetränkte Arrangements plus esoterische Jazz-Piano-Schlenker – House verbindet kulturmusikalisches Gut der letzten 50 Jahre – zur modernsten Musik unserer Zeit.
Auf Black Havana finden sich mit CharVoni "Always There" und Keith Thompson "Can't Take It" massive House Hits in der Garage Tradition (vergleiche NETWORK DANCE CHARTS).
Yemaya "Finale" und Madagascar "Like This Like That" verknüpfen den essentiellen Beat mit Spiritual Chants. Vice Versa, Sound Factory, Glenn "Sweety G" Toby (aka Cultural Vibe), Trio Zero Featuring Ten City, Crowd Control und 3 Big Men komplettieren die aufregendste Musik-Mischung seit Jahren.
Black Havana ist das House Album des Jahres.
Alexander Schreck und Martina Kapielski,
NETWORK PRESS
Network Press war ein deutschsprachiges Musikmagazin für Disco und Dance von 1985-1993. Ende der 80er Jahre wurden einige House Maxis und Sampler als "Network Press presents" gemeinsam mit Labels veröffentlicht.
mehr Info: Wikipedia
---
Die Songs der Compilation:
---
Intro:
Madagascar
Chango / Ajon Joma 1:13
---
Keith Thompson
Can't Take It 5:35
Written: Keith Thompson
Producer, Arranged By, Drum Programming, Keyboards: Keith Thompson
Drum Programming: Jean DellaCorte
Guitar: Jerry Harris
Scratches: Jazzy Joyce
Remix: Kurtis Mantronik
Edited By: Charlie Dee Diaz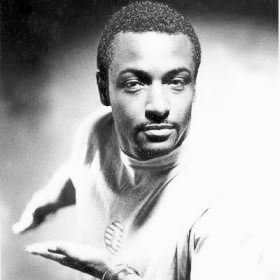 Keith Thompson ist den House-Fans natürlich durch den Mega-Hit "Break 4 Love" von Raze bekannt, aber er ist auch ein Reggae-Künstler. In diesem Track verbindet er House mit Raggamuffin Elementen. Gemixt von Kurtis Mantronik und mit Scratches von Jazzy Joyce.
---
CharVoni
Always There 4:33
Written: Ronnie Laws, William Jeffrey
Vocals: CharVoni Woodson
Backing Vocals: Eddie Stockley, Kenny Bobien
Edited By: Black Rascals, Intense
Mixed By: Blaze
Producer: Ace Mungin, Kelton Cooper
Producer [Additional]: Guy Vaughn, Shedrick Guy
Der Song "Always There" stammt im Original von Ronnie Laws (1975), die erste Vocal Version erschien '76 von der Gruppe Side Effect. Nach dieser tollen Version von CharVoni hat 1991 die britische Band Incognito den Song mit Vocals von Jocelyn Brown erneut gecovert.
---
Madagascar
Like This Like That 4:51
Written: Enyi, Ruby Desire, Warren Doris
Producer: Warren Doris
Co-producer: Mark Kamins
Producer [Additional], Remix: David Morales
Engineer [Remix]: David Sussman
Madagascar ist ein Projekt der Künstlerin Suzanne Mallouk.
Der Song mit Ethno Elementen wurde von David Morales gemixt.
Unter dem alias Ruby Desire hat sie 1987 ein Donna Summer Cover von "Bad Girls" veröffentlicht.
---
3 Big Men
The Time Is Now For Action 4:18
Written: Aldo Marin, Benji Candelario, Johan Brunkvist
Edited By: Aldo Marin
Keyboards: Johan Brunkvist
Producer: Benji Candelario & Aldo Marin for Cutting Music Productions
3 Big Men ist ein Projekt von Aldo Marin, Benji Candelario und Johan Brunkvist eklusiv für diesen Sampler.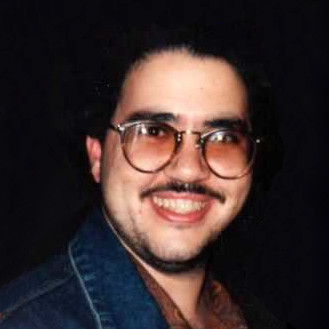 Aldo Marin hat gemeinsam mit seinem Bruder Amado Marin das New Yorker Label Cutting Records gegründet. In den USA ist dieser Song als Teil der 4-Track Promo 12″ zum Sampler erschienen.
---
Vice Versa
Do It Steady 5:07
Written: Short & Sweet Productions
Vocals: Emanuel "Rahiem" LeBlanc
Bass [Vocals]: Rodney Ascue
Engineer: John Poppo
Mixed By: Gordon Williams
Mixed By, Engineer: Rodney Ascue
Producer: Short & Sweet = E. R. LeBlanc & Gordon Williams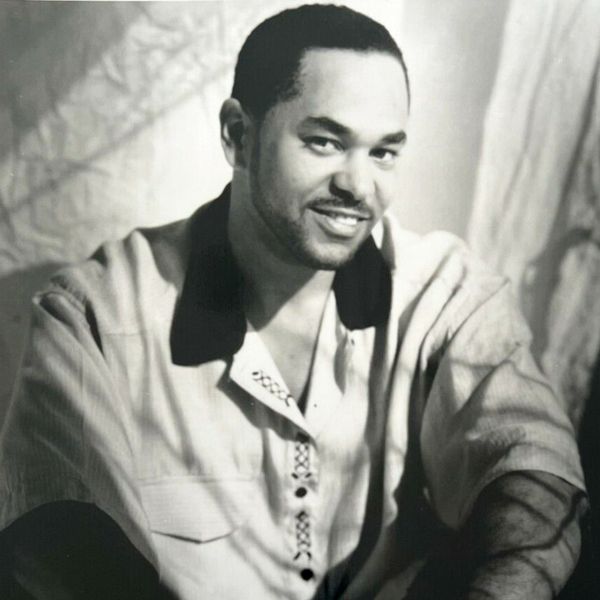 Emanuel Rahiem war Teil der New Yorker Band GQ ("Disco Nights (Rock Freak)"), hier geht er neue Wege gemeinsam mit Gordon Williams, der auch Songwriter bei der House Gruppe Touch war.
---
Sound Factory
Cuban Gigolo 4:56
Written: Kurtis Mantronik
Edited By: Roger Pauletta
Engineer: Dave 'Dr D' Feliciano, Joe Hornoff
Producer, Mixed By: Kurtis Mantronik
Sound Factory ist ein Projekt von Kurtis Mantronik eklusiv für diesen Sampler.
Definitiv ein Highlight dieser Compilation. Kurtis verwendet hierbei zahlreiche Samples, u.a. von George Kranz "Din Daa Daa", Marshall Jefferson "Move your Body" und auch von seiner eigenen Gruppe Mantronix.
---
Crowd Control
Throw 'Em The Chicken 4:24
Written: Charlie Dee Diaz, J. Mallov
Producer: Charlie Dee Diaz
Crowd Control ist ein exklusives Projekt für diesen Sampler von Charlie Dee Diaz, einem der Begründer des Latin Freestyle, und war zusammen mit Chep Nuñez Teil von Diamond II.
---
3 Big Men
Happy 5:16
Written: Aldo Marin, Benji Candelario
Edited By: Roger Pauletta
Keyboards: Johan Brunkvist
Producer: Aldo Marin, Benji Candelario for Cutting Music Productions
Der zweite Song von 3 Big Men mit Ethno Klängen und dem 'Ladies and Gentlmen' Sample von Grace Jones "Slave to the Rhythm".
---
Glenn 'Sweety G' Toby
Somebody To Love Me 5:48
Written: Glenn "Sweety G" Toby
Backing Vocals: Wondress Hutchinson
Drum Programming [Gogo]: Charlie Dee Diaz
Edited By: Roger Pauletta
Other [Musicians]: Boyd Jarvis, Ethan Ryman, Glenn Toby
Producer, Mixed By: Glenn "Sweety G" Toby
Producer, Mixed By, Engineer: Rodney Ascue
Glenn "Sweety G" Toby hatte zuvor mit Winston Jones als 'Culture Vibe' Klassiker wie "Mind Games", "Ma Foom Bey" und "Power" veröffentlicht. Die Backing Vocals stammen von Wondress Hutchinson, die 1989 mit Mantronix den Hit "Got to Have your Love" hatte.
---
Trio Zero
Twilight 4:59
Written: Larry Heard
Mixed By: Ten City
Backing Vocals: Ten City
Producer: Larry Heard
Ein weiteres Alias von Larry Heard, neben Mr. Fingers, Gherkin Jerks und anderen.
Ein exklusiver Song von Larry Heard, da lohnt sich doch schon der Kauf der Platte. Der Song wurde gemixt von Ten City, die auch die Backing Vocals beisteuern.
---
Finale:
(Artist nicht bekannt)
Yemaya 0:20
---
Die Singles
Von dem Sampler wurden nur zwei Singles veröffentlicht und ein Promo Sampler. Die anderen Songs sind hier exklusiv erschienen.
---
Die UK / US Ausgabe von Black Havana
Releases:
In Deutschland auf Capitol Records (LP #064-7 90923 1, CD #CDP 564-7 90923 2).
In UK auf Syncopate / Capitol (LP #SYLP 6003, Tape #TCSYLP 6003)
In den USA auf Capitol (LP #C1 90923, CD #CDP 7 90923 2, Tape #C4-90923)
---
Kenny Ortiz, Executive Producer von dieser Dance Compilation:
Join my posse and change the world
The hatred, the envy and the jealousy
Let the music touch you
Let the music touch deep down to the stillness of your soul
For it is the spirit that will set you free and take you to paradise
United we dance
Peace

Kenny Ortiz
---
Thanks to…
Special Thanks

SPECIAL THANKS:
Francisca Ortiz, Santa Barbara, Santa Clara, Bebo, Terri Rossi, Bill Coleman, John Brown, Wayne Edwards, Sonya Johnston, Scott Folks, Joy Bailey, Renee Rowe, Leslie Doyle, Judy Wienstein, James Mosely, Parrish, Gary Salzman & the Quantum Crew.

THANKS T0:
All Artists, Producers, Engineers, Editors & Studios
that helped to make this possible.
Thanks to Mark Berger, Penny Chan, Cindy Cooper, David Depino, Trish Johnson, Frank Murray, Kimberly Patterson, Jean Riggins,
Rob Sawyer, Evelyn Semidei, Magi Sikkens, The A&R Staff
and the rest of Capitol's staff.
Thanks to Blaze, Merlin Bobb, Benji Candelario, Bobby Davis, Charlie Dee, Warren Doris, Eric Fluellen, Curtis Harmon, Tony Humphries, Mark Kamins, Manny Lehman, Aldo Marin, Albert Marrero, Bob Moss, Frederick Periera, Mike Selverne, Platinum Vibe Productions, Timmy Regisford, David Shaw, Jock Phelps, Stephanie Shepard, Ten City, Unique Studios and Kevin Woodley.