Die legendäre Sampler-Serie "Edition" von dem UK-Label Street Sounds ist eine tolle Sammlung von Dance Tracks aus allen Genres.
Die ersten Alben sind eine Art "The Tracks that built the House" in den späteren Compilations gibt es auch einige House-Tracks (Raze, Mr. Lee, Todd Terry, Kraze u.a.) aber auch Pop-Songs im House-Mix (z. B. Phil Fearon, Mel & Kim).
Zusammengestellt wurden die Alben von Morgan Khan, der auch auf dem Sublabel Westside Records die House of Hits Box zusammenstellte.
Street Sounds Edition 01 '82

Raw Silk – Do It To The Music (Special Version) (06:21)
Grandmaster Flash & the Furious Five – The Message (07:00)
Inner Life – Moment of my Life (Remix) (07:21)
North End – Tees Happy (Remix) (06:04)
Greg Henderson – Dreamin' (07:17)
Dunn and Bruce Street – Shout for Joy (05:52)
Kadenza – Lets Stay Together (05:03)
Peech Boys – Don't make me wait (Special Version) (10:03)
Street Sounds Edition 02 '82

Gwen McCrae – Keep the Fire Burning (US Remix) (06:45)
Whodini – Magic's Wand (Special Extended Mix) (10:54)
First Light (Paul Hardcastle) – A.M. (05:37)
Sunfire – Step in The Light (05:12)
Montana Sextet – Heavy Vibes (Club Mix) (07:56)
Melle Mel & Duke Bootee – Message 2 (Survival) (06:35)
Rocket – I Wanna Know (06:18)
Nairobi – Soul Makossa (Full Vocal) (08:00)
Street Sounds Edition 03 '83

GAP Band – Outstanding (Long Version) (6:08)
Angela Bofill – Too tough (Long Version) (6:22)
Richard Jon Smith – Baby's got another (Extended Club Mix) (4:03)
Melba Moore – Underlove (Special Extended Mix) (5:30)
Kashif – I just gotta have you (Lover Turn Me On) (5:35)
Jerry Knight – I'm down for that (3:42)
Cashmere – Do it anyway you wanna (12" Mix) (5:51)
Gwen McCrae – Doin' it (4:40)
Steve Arrington – You meet my approval (5:29)
Street Sounds Edition 04 '83

Sunfire – Young Free and Single (4:12)
Luther Vandross – You'e the Sweetest One (4:13)
Maze ft. Frankie Beverly – Love is the Key (3:59)
Class Action – Weekend (8:03)
D-Train – Music (7:53)
C.O.D. (incl. Tyrone Brunson) – In the Bottle (Special Mega Mix inc. The Smurf) (4:32)
Mtume – Juicy Fruit (5:38)
Gladys Knight And The Pips – Save the Overtime (For Me) (4:38)
Lenny White – Didnt Know About Love (Till I Found You) (5:45)
First Light – Daybreak (4:49)
Ingram – Groovin On A Groove (4:45)
Forrest – Feel the need in me (8:21)
Street Sounds Edition 05 '83

Freeez – I.O.U. (Megamix) (8:33)
Aretha Franklin – Get It Right (5:33)
Terri Wells – You make it Heaven (5:00)
Kenny Lynch – Half the Day's gone & we haven't (Special Ext. Remix) (6:12)
La Famille – All Night Long (5:16)
Funk Masters – It's Over (6:26)
Oliver Cheatham – Get Down Saturday Night (Special Ext. Version) (6:37)
MCB – I'm the One, you're the One (4:16)
Brass Construction – Walkin' the Line (Remix) (6:09)
Wickett – Cant Get Enough Of You (5:44)
Street Sounds Edition 06 '83

Raw Silk – Just In Time (6:39)
Serge Ponsar – Out in the Night (6:42)
Beverley Skeete – If the Feeling is Right (Exclusive Street Sound Remix (5:23)
El Chicano – Do You Want Me (Extended Dance Mix) (5:50)
S.O.S. Band – Tell me if you still care (6:46)
Paradise – One Mind Two Hearts (Extended Version) (4:43)
Rake – Street Justice (7:49)
Candido – Jingo (Remix) (7:28)
KC & the Sunshine Band – Give It Up (4:04)
Newcleus – Jam On Revenge (The Wikki Wikki Song) (7:39)
Street Sounds Edition 07 '83

Dayton – The Sound Of Music (5:29)
Curtis Hairston – I Want You (All Tonight) (5:55)
Tom Browne – Brighter Tomorrow (6:02)
Jones Girls – Knockin' (4:47)
Lillo Thomas – I Love It (Special Remix) (5:34)
Lydia Murdock – Superstar (9:01)
Second Image – Don't You (The Big Version) (6:47)
Instant Funk – (Just Because) You'll Be Mine (5:39)
Billy Griffin – Respect (4:27)
Lew Kirton – Talk To Me (4:03)
Street Sounds Edition 08 '84

Luther Vandross – I Wanted Your Love (05:26)
Julius Brown – Never too late (05:15)
Kenny G – Hi How Ya Doin' (05:22)
Roz Ryan – Boy where have you been (Long Version) (06:30)
Barbara Mason – Another Man (06:39)
Billy Griffin – Serious (04:50)
Lew Kirton – Just can't get enough (04:08)
Mirage ft. Roy Gayle – Give me the Night (Medley) (10:20)
Street Sounds Edition 09 '84

Gap Band – Someday (4:22)
Carl Anderson – Don't make me wait (4:02)
Ingram – Night Stalkers (5:23)
George Howard – Steppin Out (5:59)
A.B.'s – Deja Vu (6:11)
Stanley Clarke – Heaven Sent You (5:40)
Real To Reel – Love Me Like This (6:29)
Jones Girls – Keep It Comin' (4:43)
Funk Deluxe – This Time (6:01)
Street Sounds Edition 10 '84

Change – Change Of Heart (6:50)
Kashif – I've been missing you (3:59)
Fatback Band – I Found Lovin' (Remix) (6:56)
Arrow – Hot Hot Hot (Hotter Mix '84) (5:24)
Funk Deluxe – Tender Lovin' (4:05)
Brass Construction – Partyline (4:17)
Precinct – Shining Star (Exclusive Street Sounds Re Edit) (4:52)
C.O.D. – Uphill (Peace of Mind Pre-Mix) (6:30)
Street Sounds Edition 11 '84

Staple Singers – Slippery People (Club Version) (06:17)
Fonda Rae – Tuch Me (08:24)
Bonnie Pointer – Johnny (04:40)
Major Harris – Gotta make Up your Mind (05:02)
Stephen C. Washington – Please Dont Go (Remix) (05:12)
S.O.S. Band – Weekend Girl (05:42)
Rose Royce – Magic Touch (New Philadelphia Remix) (06:07)
Paul Hardcastle – Rain Forest (04:18)
MTume – You Me & He (Part 1-3) (10:40)
Street Sounds Edition 12 '85

Luther Vandross – Til My Baby Comes Home (Dance Version) (7:22)
Toney Lee – Teaser (Uptown Mix) (5:54)
Gladys Knight And The Pips – My Time (4:50)
B.T. Express – Cover Girl (5:51)
Mtume – Tie Me Up (Remix) (5:11)
Krystol – After the Dance is through (Remix) (5:05)
Rose Royce – Love Me Right Now (Extended Version) (5:09)
Mass Production – Come And Get Some Of This (5:04)
S.O.S. Band – No One's Gonna Love You (Remix) (9:14)
Street Sounds Edition 13 '85

Steve Arrington – Dancin' in the Key of Life (Remix) (5:54)
Atlantic Starr – Silver Shadow (4:46)
Cheryl Lynn – It's Gonna Be Alright (3:58)
Billy Griffin – Electrified (4:00)
Change – Mutual Attraction (Nick Martinelli Remix) (5:19)
Colonel Abrams – Trapped (Dance Version) (6:17)
Cool Notes – In Your Car (London Mix) (5:52)
Skool Boyz – Superfine (From Behind) (Album Version) (4:51)
B.B. & Q – Genie (5:54)
One Way – Let's Talk (5:24)
Rodney Franklin – Fiesta (7:05)
Street Sounds Edition 14 '85

Ready for the World – Oh Sheila (Extended Version) (6:36)
Three Degrees – The Heaven I Need (Mega Dance Mix) (6:48)
Frankie Kelly – Ain't that the Truth (4:32)
Bernard Wright – Who Do You Love (Club Mix) (5:07)
Jeff Tyzik ft. Maurice Starr – Sweet Surrender (5:07)
Starpoint – What You Been Missin' (4:59)
Five Star – Love Take Over (Limited Edition Mix) (6:03)
Collage – Romeo where's Juliet (Special Dance Mix) (6:57)
Tramaine – Fall Down (Spirit Of Love) (Ext. Vocal Version) (6:11)
Gardienia – Chiquita Linda (5:22)
Street Sounds Edition 15 '85

Concept – Mr DJ (Vocal) (5:27)
Aleem ft. Leroy Burgess – Get Loose (6:54)
Colonel Abrams – Music is the Answer (6:26)
Brass Construction – Give And Take (5:51)
David Grant & Jaki Graham – Mated (Extended Version ) (5:14)
Princess – After The Love Has Gone (Chief Inspector Remix) (7:42)
Evelyn Champagne King – Your Personal Touch (Dance Version) (4:44)
BT Express – Uptown Express (Club Version) (6:50)
Caprice – 100 Percent (Vocal) (5:29)
Masquerade – One Nation (Street Mix) (6:58)
Street Sounds Edition 16 '86

Total Contrast – The River (Extensive Remix) (7:02)
Colonel Abrams – I'm not gonna let you (US Remix Ext. Version) (5:45)
Tavares – Heaven must be missing an Angel (Remix) (5:41)
Kurtis Blow – If I Ruled The World (6:26)
Funk Masters – Love Money '86 (4:55)
Real Thing – You to me are Everything (Extended Remix) (5:42)
Isabel Roberts – Rhythm of your Love (5:08)
Tramaine – How I Got Over (5:19)
Janet Jackson – When I Think Of You (3:49)
Viola Wills – Dare To Dream (Special Edit London Remix) (4:17)
Juicy – Sugar Free (Deo Super Dance Mix) (6:17)
Street Sounds Edition 17 '86

Janet Jackson – It's Nasty (Extended) (5:59)
Colors – Pay Me Back My Love (3:56)
Michael Jonzun – Burnin' Up (7:33)
Sleeque – One For The Money (5:26)
Cargo ft. Dave Collins – Love you so (Street Sound Excl. Mix) (5:36)
T. C. Curtis – Step By Step (Street Sounds Remix) (5:51)
Skipworth & Turner – Can't Give Her Up (Street Sounds Excl. Edit) (6:39)
Zapp – Computer Love (Extended Version) (8:05)
Beau Williams – Give Her Up (4:42)
Jaki Graham – Set Me Free (Special Extended Remix) (5:37)
Street Sounds Edition 18 '86

Timex Social Club – Rumours (Long Version) (07:25)
B.B. & Q. – Dreamer (Long Vocal Version) (11:36)
Melba Moore – Falling (02:44)
Jaki Graham – Breaking Away (Extended) (02:20)
MC Miker G. & DJ Sven – Holiday Rap (06:15)
Midnight Star – Midas Touch (Vocal Extended Remix) (06:27)
Kenny G – What Does It Take (To Win Your Love) (Re-Wrapped Mix) (05:40)
Active Force – Give Me Your Love (Extended Version) (06:16)
Carlton Smith – Excite Me (05:45)
Melisa Morgan – Fool's Paradise (Paradise Mix) (05:01)
Street Sounds Edition 19 '86

Mel & Kim – Showing Out (Freehold Mix) (4:27)
Source ft. Candi Staton – You Got The Love (Extended Vocal) (6:32)
Sybil – Falling In Love (Long Version) (6:10)
Yasuko Agawa – L.A. Nights (5:01)
Freddie Jackson – Jam Tonight (4:22)
Raze – Jack The Groove (6:10)
Phil Fearon – Ain't nothing but a House Party (Raise The Roof Mix) (7:11)
Georgie Fame – Samba (Toda Menina Baiana Mix) (7:02)
Octavia – 2 The Limit (Extended Version) (5:20)
Disco Aid – Give Give Give (Extended Mix) (5:37)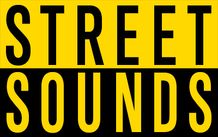 Street Sounds Edition 20 '87

Gap Band – Big Fun (Mega Mix) (8:26)
Vesta Williams – Once Bitten Twice Shy (Extended Mix) (5:52)
Karen Young – Hot Shot ('87 Remix) (6:28)
Masquerade – Everybody Say (Club Mix) (5:26)
Freeez ft. John Rocca – I.O.U. (Ultimate Shakedown Mix) (6:28)
Candido – Jingo (Remix) (7:28)
Jaki Graham – Step Right Up (Pure Dance Mix) (6:57)
Throwdown – The Champ (4:18)
Street Sounds 87-1 '87

The Whispers – Rock Steady (5:10)
Maceo & The Macks – Cross The Track (We Better Go Back) (6:16)
Prince Charles And The City Beat Band – I Can't Stop Loving You (6:26)
T-Coy – Carino (10:35)
Mirage – Jack Mix III (10:12)
Freeez – Southern Freeez (7:20)
Bobby McClure – It Feels So Good (To Be Back Home) (5:12)
Robert Brookins – If You Only Knew (4:11)
Ian Foster – Out For The Count (Radio Edit) (4:37)
Point 3 FM – Picks Me Up (Your Love) (5:28)
Tyrone Brunson – Tell Me Why (3:29)
Faze One – Good Friends (5:51)
Mr. Lee & Kompany – Can You Feel It (8:26)
Masters Of Ceremony – Cracked Out (4:39)
Street Sounds 87-2 '87

Stock, Aitken & Waterman – Roadblock (8:00)
Emesta Dunbar – Checking Out (Album Version) (5:08)
The Deele – Can-U-Dance (4:34)
Marie Malloy – I Surrender (6:24)
Colonel Abrams – When A Man Loves (4:25)
Chandra Simmons – Never Gonna Let You Go (7:56)
Touch – Love Fixation (6:50)
My Forte – Sometime Lover (5:37)
Janice Bulluck – Do You Really Love Me (5:06)
Rosaline Joyce – No Questions, No Answers (5:11)
Street Sounds 87-3 '87

Mirage – Jack Mix IV (5:26)
E'leesa Weldon – Where Did Your Love Go? (5:17)
Ex-Sample – And So It Goes (8:53)
Eleanor Goodman – Sneak Preview (7:33)
The Whispers – No Pain No Gain (5:58)
Point 3 FM – So Delicious (4:28)
Hashim – I Don't Need Your Love (6:16)
The Ebony Dukes – Girls (5:21)
Candido – Jingo (9:00)
Street Sounds 88-1 '88

Mel & Kim – That's The Way It Is (6:48)
Tongue N Cheek – Nobody Can Love Me (Live In Little Venice Remix) (5:39)
Mirage – Jack Mix VII (6:20)
T.C. Curtis – Get Out Of My Life (7:00)
MSG – I Can Tell (4:15)
Bomb The Bass – Beat Dis (Extended Dis) (5:51)
Smith & Mighty – Anyone (5:50)
Masquerade – Real Thing Mix (6:50)
Eleanore Mills – You Can't Have My Dreams (6:07)
Cousin Rachel – You Give Me So Much (No Way Out Remix) (6:27)
Street Sounds 88-2 '88

Kraze – The Party (Club Mix) (6:45)
Jewel-T – I Like It Loud (Vocal Mix) (6:00)
The Funky Ginger – Slaughterhouse (Psychiatric Mix) (6:00)
Fourplay – Make 'em Rock (Our Way) (Free Style Hip Hop Mix) (8:05)
Russell Patterson – I Surrender (Club Mix) (6:19)
Kickin' Kim K – So In Love (T.J. Mix) (4:39)
Brooklyn Funk Essentials – We Got To Come Together (Vocal Version) (6:58)
Kash – Rok Da Bass (Da Klub Mix) (3:50)
Todd Terry Project – Bango (To The Batmobile) (Club Bang) (5:27)
---
House Trax
House Trax Vol.1 '87

Label: Street Sounds LP #JACKLP 1 | Tape #ZCJACK 1

Der Sampler ist ein DJ Mix von Roger "R J Scratch" Johnson.

Phuture – Phuture Jacks
Mr. Lee & Kompany – Can You Feel It
Two Of A Kind – Like This
Hotline – Rock This House
Rhythim Is Rhythim – The Dance
Paris Grey – Don't Make Me Jack
Mike Dunn – Dance You Mutha
Cultural Vibe – Power
Exit – Let's Work It Out
House Trax Vol.2 '88

Label: Street Sounds LP #HTRAX 2 | CD #CDTRX 2 | Tape #ZCTRAX 2

Royal House – Can You Party? 5:04
Julian Jonah – Jealousy & Lies 6:10
Black Riot – A Day In The Life Of 5:30
Dancer – Number Nine 3:33
Park Avenue – Don't Turn Your Love 6:36
Bou Kahn – Magic 5:47
The Break Boys – And The Break Goes On 6:44